AUSTIN, TEXAS - Recipients of the 2017 Emerging Young Leaders Award
This month the U.S. Department of State will honor a group of extraordinary young leaders with the Emerging Young Leaders Award. These inspiring youth from around the world will be recognized for their tenacity and courage to promote conflict resolution and prevent violence in their communities. Among other achievements, this year's group has been instrumental in reducing crime, expanding civic engagement, improving education, and promoting interfaith dialogue within their communities.
After participating in advanced leadership training and meetings with U.S. government officials and non-governmental organizations, the honorees will travel to Austin, Texas. While in Austin, the group will participate in professional meetings and engage with their American counterparts. The young leaders will reconvene in Washington, D.C. to share project plans and explore future collaboration. Then, their program will continue in their home communities with mentoring and support through a virtual exchange.
Congratulations to this year's award recipients!
The 2017 Awardees:
Naomi Bugre – Malta
Chamathya Fernando – Sri Lanka
Gharsanay IbnulAmeen – Afghanistan
Raj Kumar – Pakistan
Quyên Luu – Vietnam
Amel Mohandi – Algeria
Jahongir Olimov – Tajikistan
Noé Petitjean – Belgium
Moisés Salazar Vila – Peru
Hanna Tams – Jerusalem

SouthernBusiness -Southern CEO of the Year -2017
Nominate your candidate for Southern Business Magazines Southern CEO Of The Year for 2017 - simply email j@SbizMag.com
SouthernBusiness EVENTS
LOVE ALL doubles play - Maryville, TENNESSEE for information including travel arrangements simply contact: rocky@LoveAllorg.com
Want to increase your business -click on Pinnacle below
SEEKING Hotel Investors
Southern Region: contact rocky@SbizMag.com
Testimonial Builder App Passes 500 Downloads
App helps business fill the consumer need for authentic video testimonials

Baltimore, MARYLAND - Testimonial Builder, the premier mobile app for filming and syndicating video reviews, recently surpassed the 500-download threshold. The iPhone and Android versions of the app debuted at NADA earlier this year and have been embraced by the automotive industry.

Digital video was one of the fastest growing media channels of 2016 and is expected to continue its expansion and reach into 2017. In a Hubspot survey, researchers found that 90% of consumers use product videos to make a purchase decision and 80% of viewers recall a digital video they have viewed in the past 30 days. In a digital market saturated with banner ads, pay per click flashes, and a revolving Facebook News Feed, video stands out and makes a lasting impression.
"Marketers cannot underestimate the power of digital video," said Peter "webdoc" Martin, Founder and President of Testimonial Builder. "Unfortunately, not every business has access to a green screen or a studio budget. The Testimonial Builder app makes you the producer, director and cameraman, giving the user access to a scrolling teleprompter, on-screen cues, and push-to-share options. Even the most novice tech neophyte can create professional quality digital videos and push the finished product into the local News Feeds."
Testimonial Builder makes it possible for every salesperson to use their smart phone to create their own authentic video marketing material. The salesperson follows the script on the teleprompter in the app to guide their customer through a video review and is then prompted to capture a signature on an electronic release form allowing the company to use the testimonial on their website or advertising. The video is automatically uploaded to YouTube and posted on the company's custom testimonial website.
The Testimonial Builder app uploads videos in real-time and emails the video directly to the customer, so that they can share it with their friends while they are still excited. By incorporating Testimonial Builder into the selling process, each closed sale becomes an opportunity to earn referral business. The average Facebook user has over 350 friends (Statistica) and the app makes it easy for them to post to Facebook and other social networks including Twiter and Google+. In addition, they can also email or text the video link to their friends helping the business reach a large, trusted, local audience for free.
The mobile video audience is becoming increasingly relevant. Hubspot reports that 92% of mobile video viewers are likely to share the video with a friend. Testimonial Builder enables businesses to harness the power of organic sharing and build a positive reputation. YouTube projects mobile video consumption will continue to grow at a rate of 100% each year.
"500 downloads is a big milestone, and it's just the beginning," said Martin. He expects rapid growth to continue as they expand into other verticals. "We are continuously researching and updating the app to incorporate the latest SEO trends. Digital marketing is a fluid field and only the most innovative designers can stay ahead."
The app is available as a free download on the App Store and Google Play Store. Users can load up to 7 video testimonials with the free version. Testimonial Builder is available for any business that is looking to improve their online presence and share video testimonials. The company plans to expand into other industries including: automotive repair, heavy trucks, health and fitness, hospitality, medical, dentistry, service, retail, professional and real estate. To learn more about the program and its various tiered-packages, visit www.testimonialbuilder.com www.testimonialbuilder.com.
About Testimonial Builder, Inc.
Testimonial Builder assists businesses in digital marketing sectors, including online reputation, video syndication, social media, consulting, training, and customer satisfaction. Testimonial Builder enables salespeople to record a customer testimonial at time of sale when they are most excited, and then promote the online video testimonial automatically. Businesses can reach and acquire new customers with video testimonials. Once uploaded, the business can showcase video testimonials on social channels or websites, and can link them to any email or digital marketing collateral. This integrated and automated program improves business's online reputation, improving SEO and providing an interactive social media experience for customers resulting in increased sales.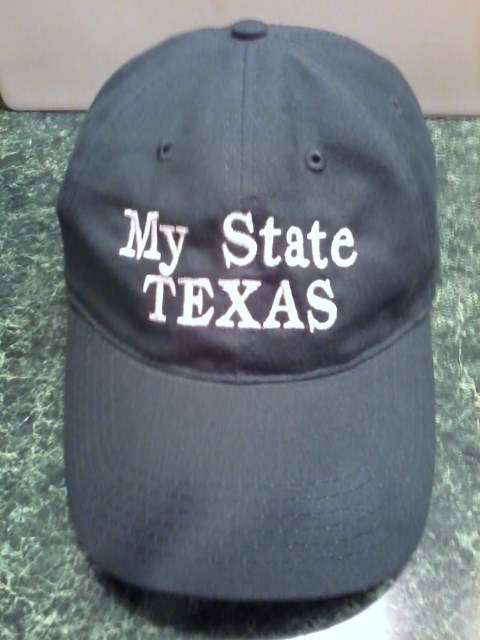 click on cap
-My State TEXAS - cap
NATIONAL ADVERTISING MANAGER:
Send your sales throught the roof with an AD on one or more of:
MyStateTEXAS.com
MyStateNEWYORK.com
MyStateCALIFORNIA.com
MyStateOHIO.com
SouthernPeopleMagazine.com
SouthernBusinessnate your candidate for Southern Business Magazines Southern CEO Of The Year for 2017 - simply email j@SbizMag.com
To learn much more about this and other issues, visit
MyStateTEXAS.com
OUR ONLINE ADVERTISING WORKS!
Readers can immediately